INTRODUCTION TO PERSONAL INJURY
Personal Injury is a legal term for an injury to the body, mind or emotions. It could include a fatal injury.
The most common types of Personal Injury claims are road traffic accidents, accidents at work, accidents which occur in the home, or caused by defective products, trips and falls in a public place, accidents while on holiday or assaults.
Personal Injury also includes dental or medical accidents (medical negligence claims), and disease and conditions caused by detrimental working conditions. These include asbestosis, chronic bronchitis, occupational stress, repetitive strain injury, occupational deafness and physical or psychological injury sustained by a victim in the course of a crime.
Other types of Personal Injury include psychological illness suffered as a result of abuse as a child or as a result of discrimination or harassment at work.
TYPES OF CLAIMS
Slipping and Tripping
These claims can be made against a landowner or occupier who is under a legal obligation to take reasonable care to ensure that surfaces are safe for pedestrians to walk on. They can also be made against the Highway Authority and Local Authorities. These claims may involve uneven or slippery surfaces, steps and stairways.
Workplace Accidents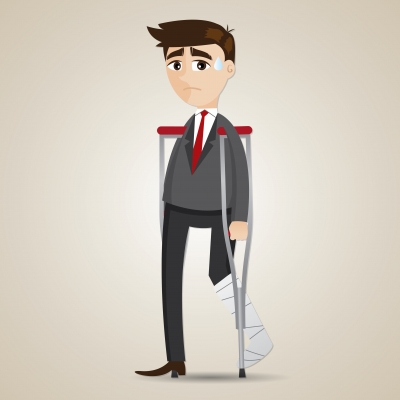 These can be caused by faulty, defective, or dangerous equipment, or by lack of training or lack of supervision.
By law employers have a duty of care to their employees and are obliged to create a safe working environment as far as is reasonably possible. Otherwise they could be construed as having been negligent. If an employer has not complied with relevant safety regulations and an accident has occurred, a successful claim may be brought. It may be possible to make a claim for compensation against an employer if an accident at work falls under the Health and Safety at Work Act 1974 and the Management of Health and Safety at Work Regulations 1999. These state that it is the duty of the employer to assess potential risks to the health and safety of its employees.
Accidents at work should be recorded in the work's accident book. If there is no book an employee should write brief details of the accident and injuries and send them to their employer and keep a copy.
Compensation may also be claimed for an accident at work if it can be proved that the accident was someone else's fault, of example that of a fellow employee or a visitor.
The law protects an employee against employment loss if a claim is made.
Industrial Diseases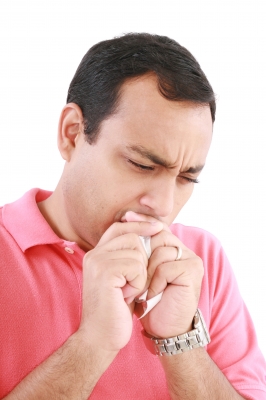 A Personal Injury claim may be successful if an employee is exposed to unsafe working practices or harmful substances and this has resulted in an illness or injury.
Examples of problems which have resulted in a successful claim include Asbestosis, Mesothelioma pleural thickening, Vibration white finger, Hand arm vibration syndrome and Occupational asthma.
Asbestos Claims
Working on a construction site may put workers at risk of asbestos related diseases. Particular groups of workers are more at risk including plumbers, pipe fitters, metal plate workers, carpenters and electricians. Other people may have come into contact with asbestos in schools or hospitals.
If you were injured by working with asbestos, you may be able to claim Industrial Injuries Disablement Benefit as well as bringing a civil claim against your employer. if you have contracted an asbestos-related disease in another way, for example by washing the clothes of a family member, you can make a claim for a special one-off payment from the Government. For more information see the Government's Diffuse Mesothelioma Payments website.
Noise Induced Occupational Hearing Loss
This may result from an exposure to excessive noise at work, often over a long period of time, where employers have not been provided with adequate protection. The condition often occurs in heavy industries such as steel, glass making and in foundries. The loss of hearing may only become apparent years after employment has ceased. However a claim is still possible using the insurance policy which was in operation at the time.
Military Injury Claims
The Ministry of Defence has a responsibility to minimize the risks involved in serving with the Armed Forces. Military personnel have a right to expect their safety to be protected when they are not in a direct combat situation, and to be given suitable training and equipment to carry out their duties effectively when in combat. If an avoidable injury is suffered, just as in any other job, personnel can make a military injury claim against their employer.
Road Traffic Claims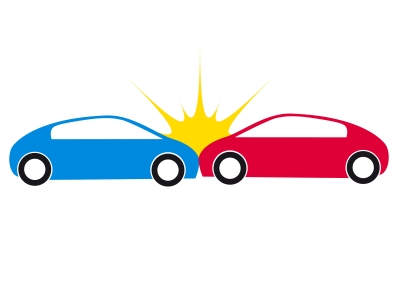 The types of injuries and accidents which may result in a successful claim include whiplash injuries, fractures, injury to the senses, injury to internal organs, loss of limbs, head, brain and spinal injuries and fatal accidents.
It may be that some compensation can be paid early to finance rehabilitation such as physiotherapy, specialist care and the installation of ramps or other medical assistance at home.
Compensation may be reduced if the injured is found to be partly responsible for the injuries, for instance if they were not wearing a seat belt when they were involved in a road traffic accident.
If the driver of the car which caused the injury was not insured but the vehicle he was driving was, the vehicle's insurance company must deal with the claim. If neither driver nor vehicle was insured, the claim will be dealt by the Motor Insurers' Bureau Uninsured Driver Agreement. Where a driver drives away from the scene of an accident, a victim may make a claim through the Motors Insurers' Bureau Driver's Agreement, although this is not always possible and the amount awarded is limited.
The victim of a cycling accident may be able to claim compensation if for example another road user's actions caused the accident, the road or cycle lane was in poor condition or the injury was caused by an equipment failure either of the bicycle or the helmet.
Professional Negligence Claims
One example of Professional Negligence is where there has been a breach of a duty of care by a medical authority in which incorrect or insufficient treatment has been given which results in injury or disability.
Damage as a Result of Vaccinations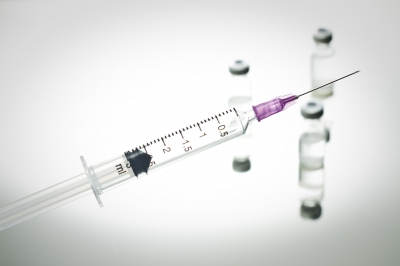 People who have suffered damage as a result of vaccinations can make a claim to the Vaccine Damage Payment Unit.
Criminal Injuries
If you have been physically or mentally injured as a blameless victim of a violent crime, a claim can be made to the Criminal Injuries Compensation Authority (CICA). Claims relating to Northern Ireland should be directed to the Compensation Services which administers five statutory compensation schemes in Northern Ireland for criminal injuries, criminal damage and actions taken under the Justice and Security (Northern Ireland) Act 2007.
A close relative of a person who has died as a result of these injuries can also make a claim.
An incident must be reported to the police as early as possible and a claim must normally be made within 2 years of the incident. There are exceptional circumstances, for instance a claim for abuse suffered as a child, where the authority may extend this limit. Appeals are heard by the Criminal Injuries Compensation Tribunal.
Criminal Compensation Orders are made by the court ordering a person convicted of a criminal offence to pay compensation for an injury, loss or damage they have caused to someone else in committing that criminal offence. A victim cannot apply for this themselves. They need to give the prosecution full and accurate information about the injures and losses so that these can be put before the court.
The amount of compensation depends on what the offender can afford to pay, but it will not exceed £5000.
The court is responsible for ensuring that the offender complies with the order.
Damage resulting from Defective Products
Successful claims have been made on behalf of people who have suffered injury or illness as a result of problems with drugs such as thalidomide and human growth hormones, contaminated blood products, defibrillators, heart valves, stents, joint replacements, breast implants, corneal implants, metal-on-metal hip implants, hair dyes and contraceptive devices.
The Wilkes Partnership are a Midlands based law firm offering experienced advice in all areas of Personal Injury law.
THE CLAIMS PROCESS
1. In order to make a Personal Injury claim your solicitor will need to know the details of the case. This will include in the case of an accident, its date,
where and how it happened, the contact details of any witnesses, the details of the injuries, medical diagnosis, treatment received and what care is
required both now and in the future, and whether you may be entitled to reduced-cost legal representation e.g. through a legal expenses insurance policy.
The solicitor may also need to see proof of loss of earnings and expenses incurred as a result of the injury.
2. With all the relevant information the solicitor will advise you on your chances of winning the case. He will send a claim letter to the person, people, or
company who you are holding responsible for the accident along with their insurance company. The letter will set out the details of the injury with an
expert report from a Doctor if necessary, and a statement of what happened.
3. The defendant has to reply within a fixed amount of time, stating if they accept or deny liability for the injury. If they accept liability the case can be
settled out of court.
4. If your opponent does not agree to pay compensation, court proceedings can be started. Some law firms offer no win, no fee arrangements for this type of claim.
TIME LIMITS FOR MAKING A CLAIM
Under English law, in most cases, the time limit from the date of the accident which causes the injury, to the time court proceedings must be started is 3 years. In case of illness caused by employment, court proceedings must start 3 years from the date on which you became aware of the illness and a medical negligence claim must start 3 years from the date you became aware that harm had been suffered as a result of medical treatment.
Exceptions to this rule are people who are unable to do this because of mental incapacity, and children who can start an action at any time before their 21st birthday. The time limit is shorter, often 2 years for air accidents, marine accidents and criminal injury claims.
The time period for defective products is either 3 years from the date that an injury or illness was caused by the product or from the date that you became aware of that injury or illness caused by the product. This period is limited to a maximum of 10 years from the date of the supply of the product.
In some cases, a court may decide to extend a time limit, depending on the circumstances of the case.
COMPENSATION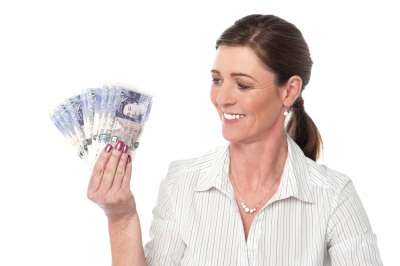 There are two types of compensation for Personal Injury, general damages and special damages.
General damages are paid as a result of an injury. They are a payment for pain and suffering or for future loss of earnings.
Special damages are paid as compensation for actual financial loss caused by the accident up to the date of the hearing. These may include the cost of hiring and repairing a car that has been damaged in an accident, costs of care, travel costs to hospital and medical expenses including the cost of private treatment.
Certain social security benefits which have been paid as a result of an accident in which a personal injury has been sustained, may have to be paid back from any compensation which has been awarded. The rules regarding deduction of benefits are complex. Specialist advise should be sought in this area.
FUNDING PERSONAL INJURY CASES
Legal Aid has been largely abolished for Personal Injury cases. Funding is now mainly through a system of 'No Win No Fee' arrangements. These are also known as Conditional Fee Agreements or CFAs. Under these arrangements the claimant is not charged a fee if his claim is unsuccessful. However he or she may have to pay the legal fees and expenses of the other side. The solicitor will normally ask the claimant to take out insurance to cover this eventuality. If he or she wins, the other side will pay the majority of the claimant's legal costs and disbursements for instance medical reports. Any legal costs not covered by the other side will be deducted from any compensation which is awarded. Bear in mind that your solicitor may ask you to pay his or hers expenses to support the case as it progresses, for example the cost of medical evidence. These costs are known as 'disbursements'.
Asbestos related diseases and mesothelioma claims are exempt from these arrangements.
PRACTICAL TIPS
In order to strengthen your case in the case of a road accident, you should inform the police of your injury and report it to your insurance company. Also report the injury to your doctor as it may become more severe. Collect evidence for your claim for instance by taking photos of the scene of the accident or of what caused the injury. Write down an account of the incident while it is still fresh in your memory and take note of the names and addresses of any witnesses.
CLAIMS ASSESSORS
Some people use claims assessors or claims managers to help them with their claim. They will not usually be a solicitor, but they must be authorised to carry out their business by the government. To check whether a particular claims assessor is authorised go to the Government's Claims Management Regulator-Groups Unit. If you discover a claims assessor who is not authorised you can report them to the Claims Management Regulation and Compliance Unit – Email info@claimsregulation.gov.uk.
The assessor may ask you to pay them a percentage of whatever compensation you receive. Check the percentage to see if you consider it a reasonable amount relative to the size of the claim. As an assessor is not a qualified lawyer he will not be able to claim compensation for your claim through the courts and if you suffered injury you may receive less compensation.
The Wilkes Partnership are a Midlands based law firm offering experienced advice in all areas of Personal Injury law.