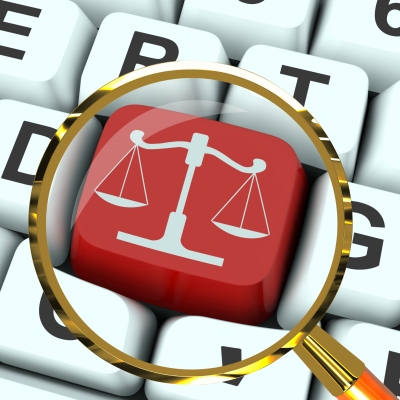 MINISTRY OF JUSTICE
The Ministry of Justice website provides a wide range of information including information regarding the Courts, the Probate service, Tribunals and other organisations for which it is responsible. It also covers Legal Aid and the Offenders and Youth Justice system. Areas covered are detailed below:
Court Finder
The Court Finder details the addresses, facilities, opening hours and key contact details as well as maps and tools to plan your journey to the following Courts:
| | | | | |
| --- | --- | --- | --- | --- |
| Administrative Court | Admiralty court | Bankruptcy Court | County Court | Fixed Penalty Office |
| Justice Centre and Family Court | Law Court | Magistrates Court | Probate Registry | Youth Court |
Other Courts
Information is provided about
The Rolls Building
Royal Courts of Justice
Chancery Division
Court of Appeal
Court of Protection
Commerical & London Mercantile Court
Patents Court
Famiy Division
Principal Registry
Family Division
Queen's Bench Division
Senior Court Cost Office
Daily Court Lists
Daily court hearings listed for  the Royal Courts of Justice and the Rolls Building
Court Fees
Provides details of court fees payable and the remission system waiving fees to those who may have difficulty paying and meet appropriate criteria.
Probate Service
Details include how to find a Probate Registry can be found here.
Publications
These include corporate reports, policy reports, research and analysis reports and independent inspection reports.
Procedure Rules
Procedure rules for civil, criminal and family cases can be found here.
Organisations that work with the Ministry of Justice
TRIBUNALS
Details are provided of the following Tribunals:-
Employment Tribunal –  Including which type of cases are heard, how to make a claim, details of the fees involved, how to contact the service with queries about tribunal publications and how the tribunal service works, relevant rules and legislation, the location of tribunal venues, details of available booklets and guides and the relevant forms.
Immigration and Asylum Tribunal –  Including hearings, appeals procedure, relevant rules and legislation, decisions, forms and a directory of asylum support tribunals.
Social Security and Child Support Tribunal – Including leaflets, overview of the appeals procedure, what to expect at a hearing, how to appeal to a higher tribunal if you lose the appeal, directory of venues, forms and claiming expenses.
Special Education Needs and Disability –  Including help and advice before an appeal, details of mediation services, appeals, hearings, decisions, relevant rules and legislation, directory of venues and forms.
Tax Tribunal –  Including appeals, hearings, what to do if you lose your case, forms and contact details.
Other Tribunals – Details provided of other Tribunals including Administrative appeals, Agricultural Land and Drainage, Asylum support, Care Standards, Criminal Injuries Compensation, Gangmasters Licensing Appeals, Gender Recognition Panel, General Regulatory Chamber, Lands, Lands Registration, Local government standards, Mental Health, MPs' expenses. Primary Health Lists, Proscribed Organisations Appeal Commission, Reserve Forces appeals, Residential Property, War Pensions and Armed Forces Compensation.
Legal Aid – Information includes what legal aid can cover, the types of legal aid available, assessing eligibility, alternatives to legal aid and how to make a claim.
Offenders – Information includes Prison Service Instructions(PSIs), Prison Service Orders(PSOs), The Probation Service, Parole Board guides, prison finders and support for the families of prisoners.
Youth Justice – Information includes accommodation, assessment, courts and orders, toolkits and youth justice boards.
Jordan's Civil Court Service – Provides an online subscription service to the Brown Book including Civil procedure Rules, Practice Directions, Pre-Action Protocols, Court Guides, Fees Orders, Court Directory, Court Forms and the Civil Court Service Newsletter.