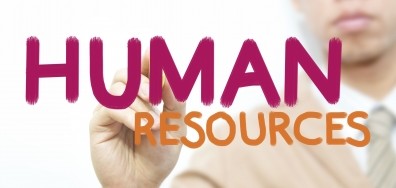 Government Help on Employment Matters – The Government website provides information on Rights at Work, Trade Unions, Contracts and Working Hours, Pay, Tax and the Minimum Wage, Finding a Job, Holidays, Time Off, Sick Leave, Maternity and Paternity Leave, Redundancy, Dismissals and Disciplinary Procedure.
Further Government Help on Employment Matters – This Government website covers the law concerning employing disabled people and people with health conditions, helping older people who want to find work or stay in work, helping employers make safer recruiting decisions, making the labour market more flexible, efficient and fair and helping people to find and stay in work.
Employment Tribunals – Employment Tribunals are judicial bodies which resolve disputes between employers and employees including those involving unfair dismissal, redundancy payments and discrimination. This Government website covers the nature of the Tribunal, the type of case covered by Tribunals, procedures and types of hearings. It also includes a list of court addresses, the rules and regulations which govern them, the position of part time workers and relevant forms.
Procedures – This Government website details the procedures required in order to take an employer to an Employment Tribunal.
Employment Appeal Tribunal – This Tribunal hears appeals from decisions made by Employment Tribunals. An appeal must be on a point of law. The Appeal Tribunal will not normally re-examine issues of fact. The website provides information about how to appeal against an Employment Tribunal judgment, decision, direction or order. It also details the composition of the Tribunals, their location, how to obtain copies of the judgements and the rules and procedures by which the Tribunal operates.
Judgments – Judgments of the Employment Appeal Tribunal are available on this website.
Office of Industrial Tribunals and the Fair Employment Tribunal – These Tribunals are independent judicial bodies in Northern Ireland. The former hears and determines claims to do with employment matters and the latter hears and determines complaints of discrimination on the grounds of religious belief or political opinion. The website provides information on new developments, publications and consultations relevant to the work of the Tribunals.
ACAS (The Advisory, Conciliation and Arbitration Service) – ACAS is a Crown non-departmental public body, set up to improve organisations and working life through the promotion and facilitation of strong industrial relations practice. An ACAS conciliator will often act as an independent, impartial third party to try to resolve a case without the need to go to a tribunal. ACAS runs a free and confidential advice telephone line.
The Incorporated Council of Law Reporting (ICIR) – The Council is a legal charity set up to publish law reports of judicial decisions including Employment cases.
Tribunal Watch – This website summarises Employment Tribunal decisions, featuring cases which have made the headlines. It provides guidance and statistics on Employment Tribunal issues that affect both employers and employees.
Employment Tribunal Express – In arrangement with the Ministry of Justice and the Tribunals Service, Courtel's Tribunal Express Service delivers hearing lists published by the Employment Tribunals. Authorised subscribers can obtain for the 25 Employment Tribunals in England, Wales and Scotland, a Daily Cause list, published at the end of each business day and a weekly Press List, an advanced List flagging up scheduled future hearings.
Citizens Advice Bureau – The Bureau gives information and advice on Employment matters. It also runs training courses on Employment law designed for people working or volunteering as advisers in the field of Employment law.
The Chartered Institute of Personnel and Development (CIPD) – The Institute provides a wide range of Employment resources including fact sheets, podcasts, guides, reports, case reports and online journals.
Employers Direct – This is a free service for employers who need help or advice with a staff related issue. Topics covered include the Employment Tribunal, Disciplinary Measures, Redundancy, Maternity, Holiday Entitlement etc.
Low Pay Unit – The Unit is a leading source of information and advice on the rights of low paid workers for workers, employers, and their advisers. It provides information on the minimum wage and offers training courses. It also publishes a journal, research reports, briefing papers and other publications.
Worksmart – This is a TUC run website providing a guide to Employment rights including pay and contracts, losing a job, discipline, family friendly work, discrimination, trouble at work, training, health and safety, enforcing rights, hours and holiday entitlement and atypical and young workers.
Working Families – This organisation gives advice on a whole range of issues including Employment. It runs a free Legal Helpline which gives advice on matters such as maternity and paternity leave, rights to time off in an emergency, parental leave and maternity and pregnancy discrimination.
Serial Litigants – Serial Litigants provides,for a fee, a nation-wide search service of opponents to find out whether they have previously won or lost any Employment Tribunal cases. Ascertaining whether your opponent is a serial-litigant may increase the chance of a successful outcome.
The Guardian Newspaper – The Guardian's website publishes its Employment law articles.
The Equal Opportunities Review Journal – The journal provides a guide to the world of equality, diversity and discrimination.
The Wilkes Partnership is a Midlands based law firm offering experienced advice on Employment matters to both employers and employees.