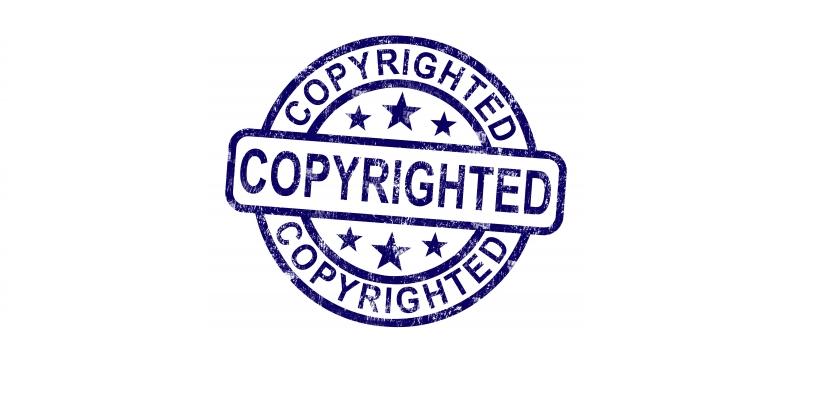 THE PATENT COUNTY COURT (PCC) – This was set up in 1990 as a less costly and less complex alternative to the High Court. It is formally part of the Central London County Court, but is administered separately at the Rolls Building. The intellectual property jurisdiction of the Patents County Court includes patents, designs (registered and unregistered, Community and UK national), trade marks (UK and Community), passing off, copyright, database right and other rights conferred by the Copyright Designs and Patents Act 1988. The Court has a multi – track which has a limit on damages of up to £500,000. Cost orders will be made which are proportionate to the nature of the dispute and subject to a cap of no more than £50,000. Its small claims track is for suitable claims with a value of up to £5,000. Cost orders on the small claims track are highly restricted.
INTELLECTUAL PROPERTY OFFICE – Intellectual Property is any form of original creation that can be bought or sold. The four main types of IP rights are patents which protect the processes that make things work, trade marks which protect logos that distinguish goods and services, designs which protect the look of three-dimensional shapes and copyright which protects material only when it is written down or recorded. The IPO administers the patent system. Its website provides information about how to protect your ideas and your business. It contains a free patents database, and it details how to file for a patent, register a design or a trade mark or license your technology.
EUROPEAN UNION – Provides information on how companies can protect their intellectual property firstly through industrial property rights. These include patents, utility models, designs, trademarks, plant variety rights, topography of integrated circuits and geographical indicators. These have to be registered in each individual EU country. Secondly through  copyrights  covering original literary and artistic works, music, television broadcasting, software, databases, advertising creations and multimedia. These are granted automatically, with no need for formal registration. Thirdly through commercial strategies including trade secrets, know-how, and confidentiality agreements or rapid production. The website provides details of the European law surrounding Patents and Trademarks and Design.
EUROPEAN PATENT OFFICE (EPO) – The Office holds the European Patent Register which contains all the publicly available information on European patent applications as they pass through the grant procedure, including oppositions, patent attorney/EPO correspondence and more. The service also provides for public file inspection. It provides details about how to apply for a European Patent.
THE EUROPEAN COMMISSION'S INTELLECTUAL PROPERTY RIGHTS HELPDESK –  The Help desk offers free of charge, first-line support on IP and IPR matters to beneficiaries of EU funded research projects and EU SMEs involved in transnational partnership agreements, especially with the Enterprise Europe Network (EEN). It also offers free of charge training events in different aspects of IP management. Its newsletter and bulletin contain the latest developments in the field of IP and IPR.
BRITISH LIBRARY – The British Library is home to the national collection of patents and related documentation. At the heart of the collection are millions of patent specifications published by patent offices throughout the world. The collection also houses extensive collections of supporting documentation such as official patent journals, name indexes, subject indexes and abstracting journals. The  website contains an Introduction to Patents and an online course on Intellectual Property both prepared by the British Library's Business & IP Centre. This also runs a regular workshop 'Introducing Patents Searching ' free of charge. It offers a Patent Search Service for a fee and can provide contact details of other patent information centres in the UK which are part of the PatlibUK network. It also has a collection of books and journals about patents, patent law and patent practice.
HM REVENUE AND CUSTOMS (HMRC) – Its website explains  how HMRC operates the EU legislation on counterfeit, pirated, patent and other intellectual property infringing goods, and the UK legislation on goods infringing trademarks and copyright. It includes a downloadable form to apply for customs to intercept suspected counterfeit, pirated and patent infringing goods. It details the conditions which need to be satisfied for SMEs to gain tax relief for intellectual property as well as how goodwill and intellectual property are valued.
INTERNATIONAL FEDERATION OF INTELLECTUAL PROPERTY ATTORNEYS (FICPI) – The Federation works for the interests of Patent and Trademark professionals worldwide. It aims to enhance cooperation within the profession of industrial property attorneys in private practice, maintaining the standards of the profession, to express opinion with regard to newly proposed international and national legislation and to promote training and continuing education of its members and others interested in Intellectual Property.
INTELLECTUAL PROPERTY LAWYERS' ASSOCIATION – The Association was previously known as the Patent Solicitors Association. Membership is open to any solicitors' firm in England and Wales with an established practice in intellectual property. It's activities include representing the solicitors' profession in the Users' Committee of the Intellectual Property Court and Patents County Court, monitoring the progress of relevant national and European legislation and participating in consultations, and supporting the IP Diploma course. Its website has details of the objectives and constitution of the IPLA as well as information about its member firms and their representatives. Details of the committee are also available. The submissions made by IPLA on patents, trade marks, copyrights, design rights and registered designs, as well as on civil procedure, are available to download.
DERWENT WORLD PATENTS INDEX (DWPI) – The Index, a comprehensive database of enhanced patent documents, is produced by Thomson Reuters whose subject experts have analyzed, abstracted and manually indexed patent records from around the world. It covers agricultural and veterinary medicine, electronic/ electrical engineering, chemistry, pharmaceuticals and polymers.
DELPHION – Owned by Thomson Reuters, Delphion provides a subscription service which gives access to a large patent database with worldwide coverage.
WORLD INTELLECTUAL PROPERTY ORGANISATION (WIPO) – This is a United Nations agency dedicated to the use of intellectual property as a means of stimulating innovation and creativity for the economic, social and cultural development of all countries. It promotes the development and use of the international IP system through the running of systems which make it easier to obtain protection internationally for patents, trademarks, designs, and appellations of origin and to resolve IP disputes. It also helps to develop the international legal IP framework in line with society's evolving needs.
THE CHARTERED INSTITUTE OF PATENT ATTORNEYS (CIPA) – This is the professional and examining body for patent attorneys in the UK. It advises the UK Government and other international bodies on policy and practice matters. Its website includes information for IP professionals including briefing papers, notices and comments, textbooks and manuals. It also provides training for its members, patent clinics and informative publications for members of the public. It has a searchable directory of Patent Attorneys.
THE COPYRIGHT REGISTRATION SERVICE – This is a copyright registration facility, which protects the work of copyright owners all over the world. It provides a simple, quick and secure way to register work and secure evidence of copyright ownership. Known as Copyright Witness internationally, and the UK copyright Service in the UK, the service supports international copyright protection by securing independent evidence that will help prove originality and ownership in any future claims or disputes.
THE COPYRIGHT WEBSITE  The website provides practical copyright information for webmasters, musicians, movie makers, screenwriters, programmers and photographers and the general public. It explains the basics of copyright law. Concentrating on film, music and the web, it details cases where copyright has been an issue, and discusses the Digital Millennium Copyright Act 1999.
THE PATENT GADGET – The website provides practical patent information and tools for individual inventors, start ups, technology companies, institutions and the general public. It includes information about filing a patent, protecting an idea before a patent is filed and conducting a search to see if an invention is original.
WORLD WIDE LISTING OF PATENT ATTORNEYS – This has been complied by PIPERS, an independent specialist Patent Attorney firm.
ALLIANCE FOR INTELLECTUAL PROPERTY – This is an alliance of trade and enforcement organisations which provides a single voice for those who share an interest in promoting innovation and growth through intellectual property in the UK. It campaigns for the value of intellectual property and its contribution to the UK to be properly understood, and for a robust legislative and regulatory framework to exist which allows it to be protected and rights enforced. Its members include Anti-Copying in Design, Anti Counterfeiting Group, Association of Learned and Professional Society Publishers, Author's Licensing and Collecting Society, British Brands Group, British Jewellery and Giftware Federation, British Recorded Music Industry Limited, British Video Association, Business Software Alliance, Cinema Exhibitors Association, Copyright Licensing Agency, Design And Artists Copyright Society, Educational Recording Agency, Entertainment Retailers Association, Federation Against Copyright Theft, Film Distributors Association, Motion Picture Association, Premier League, The Publishers Association, Publishers Licensing Society, PRS for Music, The Association of UK interactive Entertainment, UK Music and the Video Standards Council.
SWEET & MAXWELL – The firm publishes material covering all aspects of intellectual property law to keep the profession up to date with the latest legal developments in patents, copyright and trade marks law. Its publications include the Fleet Street Reports which updates 12 times a year and covers UK cases and news of key decisions in other jurisdictions, and the Intellectual Property Quarterly in association with the Intellectual Property Institute. It also publishes  the CIPA Guide to Patents Acts, a leading guide to patent legislation in the UK, and  Kerly's Law of Trade Marks and Trade Names, a practitioner' text on trademark law.
INTELLECTUAL PROPERTY MAGAZINE – Provides legal updates on patent, trademark, copyright, and design case law.