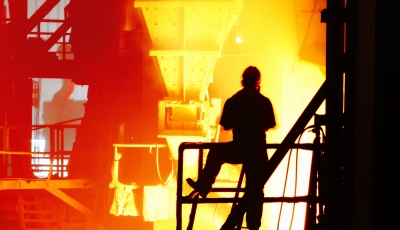 Business Support Helpline – Government telephone business support and advice helpline providing a quick response to people with  questions about starting or running a business. Telephone: 0845 600 9006 Monday – Friday 9am – 6pm.
Companies House – Companies house is an Executive Agency of the Department of Business, Innovation and Skills(BIS). Its main functions are : to incorporate and dissolve limited companies, examine and store company information delivered under the Companies Act and related legislation and to make this information available to the public. All limited companies in England, Wales, Northern Ireland and Scotland are registered at Companies House. Its web site provides information about how to find information about companies, file information on a company including starting and closing a company.
Bank Of England –  This is the central bank of the UK. It was founded in 1694, nationalised in 1946 and gained independence in 1997. Standing at the centre of the UK's financial system, the Bank is committed to promoting and maintaining monetary and financial stability as its contribution to a healthy economy. Since 1997 it has had statutory responsibility for setting the UK's official interest rate. Interest rate decisions are taken by the Bank's Monetary Policy Committee. It has to judge what interest rate is necessary to meet a target for overall inflation in the economy set by the Chancellor of the Exchequer. This rate is used by the Bank to lend to banks and other financial institutions.
Competition Commission (CC) –  The Commission is an independent public body which helps to ensure healthy competition between companies in the UK for the ultimate benefit of consumers and the economy. It conducts in-depth investigations into mergers and markets and also has certain functions with regard to the major regulated industries.
Competition Appeal Tribunal (CAT) – hears appeals against competition law decisions of the Office of Fair Trading, sector regulators and the Competition commission. Its web site displays a list of all past and present cases before the Tribunal as well as the Tribunal's judgments, transcripts, orders and notices. It also displays The Competition Appeal Tribunal Rules 2003 and 2004, and the Guide to Proceedings which explains how cases are conducted. It details how to bring a case before the Tribunal.
Financial Conduct Authority (FCA) – The Authority is an independent non-governmental body and has taken over some of the powers of the Financial Services Authority which is now defunct. It regulates the financial services industry in order to protect consumers, to encourage competition amongst financial service providers and aims to keep the sector stable. It is funded entirely by the financial services firms it regulates. It is accountable to the Treasury and to Parliament.
Prudential Regulation Authority (PRA) – The remaining powers of the FSA were given to the Bank of England. The PRA is part of the Bank of England and is responsible for supervising and regulating banks, building societies, insurers, large investment firms and credit unions.
London Stock Exchange – The Exchange is at the heart of the global financial market and is home to some of the largest, most successful and dynamic companies in the world with around 3000 companies from over 70 countries admitted to trading on its markets. It comprises Capital Markets, Trading Services, Information Services, Derivatives and Covered Warrants.
OFCOM – Ofcom is the communications regulator, regulating the TV and radio sectors, fixed line telecoms, mobiles, postal services, plus the airwaves over which wireless devices operate. It makes sure that people in the UK get the best from their communications services and are protected from scams and sharp practices, while ensuring that competition can thrive. It operates under the Communications Act 2003 which states that its duties should be to further the interests of citizens and of consumers. It is accountable to Parliament  and is involved in advising and setting some of the more technical aspects of regulation, implementing and enforcing the law. It ensures that people who watch television and listen to the radio are protected from harmful or offensive material, and that people are protected from being treated unfairly in television and radio programmes, and from having their privacy invaded. The website details the procedure of how to complain about communication services.
The Panel On Takeovers and Mergers (The Panel) – This independent body administers the City Code on Takeovers and Mergers and supervises and regulates takeovers and other matters to which the Code applies. Its central objectives is to ensure fair treatment for all shareholders in takeover bids.
Global Forum For Competition and Trade Policy – This consists of a group of experts representing the key interests of economists, lawyers, academics, practitioners and national and international policy-makers who are committed to expanding the global discussion of the ramifications of competition policy for global trade and investment. Through joint meetings with organisations including the OECD, World Bank, the European Union, UNCTAD, APEC, and ADB, the Forum aims to provide a direction for change, and to act to reduce the friction of different national legal systems in order to establish a model world-wide competition process, which minimises distortions to business decisions, and protects competition.
Jordans – This is a provider of UK and international corporate services, property and business information services. It is structured as 3 separate companies . Jordans Limited serves the corporate and professional community with UK corporate services, property services and business information. Jordans Trust Company Limited provides corporate services to international clients. Jordan publishing is the UK's leading independent legal publisher and training provider. It provides advice about company formations, company secretarial and legal services, tax planning, company administration, company searches, monitoring of market data, conveyancing searches and Energy Performance Certificates etc.
The Legal 500 – This provides the most comprehensive worldwide coverage of legal services providers in over 100 countries.
Practical Law Company – The Company provides legal know-how, transactional analysis and market intelligence for lawyers. This includes emails detailing legal developments, a comprehensive bank of practice notes, standard documents, letters and drafting notes, flowcharts and checklists and a question and answer facility.
Corporate Law and Governance – This is a blog written by Robert Goddard, Senior Lecturer in Law at Aston Business School, Birmingham. He records important developments, news and other items of interest on the main topics of company(corporate) law and governance and also includes information on allied disciplines such as capital market regulation and financial reporting.
Gov.uk – The Government website that provides details of Government services and information including those for businesses and the self-employed. It includes information on :-
BUSINESS RATES AND BUSINESS PREMISES  –  Business Rates, Business Rates Relief and Appeals, Fuel Relief, Asbestos Regulations, Business and Commercial Waste, CCTV Installation, Choosing a Business Premises, Ending a Commercial Property Lease early, Energy Performance Certificates, Fire Safety, Planning Permission, Registering a boat, Renewable Heat Incentives, Renewing a Commercial Property Lease, Renting a Business Property:Tenant Responsibilities, Scaffolding Rules, Water and Sewerage Rates and Work Place Temperatures.
BUSINESS TAX –  Registering for Self Assessment, Tax Tribunals, Appeals against Self Assessment Penalties and Tax Bills, VAT, Capital Gains Tax, Capital Allowances, Charities and Tax, Corporation Tax Rates, Corporation Tax, Machine Games Duty.
EXPENSES AND EMPLOYEE BENEFITS – Company Cars, Dispensation for Reporting Non-Taxable Expenses and Benefits, PAYE Settlement Agreements.
FARMING – Managing the Single Payment Scheme online, Using the Cattle Tracing System(CTS) online, Cross Compliance Self Assessment, Soil Protection Review, Registering for Farm Waste Exemptions  online, Applying for Entry Level Stewardship(ELS) online, Nitrate Vulnerable Zone(NVZ) Self Assessment Tool, Electronic Licence to Report Pig Movements, Agricultural Sick Pay, Agricultural Workers' Rights, Animal Movement Licence(Scotland), Calculating the Agricultural Worker Holiday Entitlement, Cattle Movement Notification(Wales), the Law regarding Farm and Livery Horses, Planning Permission for Farms, Registering a Farm Vehicle, Registering Land with the Rural Land Register, Registration of Cattle Holdings, Rural Payments Agency.
FOOD, CATERING AND RETAIL – Making a HACCP Food Plan, Food Labelling and Packaging, Food Standards Agency, Food Business Registrations, Food Safety -The Law, Importing and Exporting Food, Labelling and Handling Food for International Transport, Signing up for Food Safety Alerts.
FUNDING AND DEBT – Business Finance Explained, Bankruptcy, Claiming Money or Property from a Dissolved Company, Complaining about a Claims Company, Complaining about an Insolvency Practitioner or the Insolvency Service, Contacting the Official Receiver, County Courts Judgments for Debt, Creditor Bankruptcy Petitions,  Late Commercial Payments:Charging Interest and Debt Recovery, Making a Count Claim for Money, Options if you are Owed Money, Recovering Property, Recovering Debt elsewhere in the EU, Registering as a Creditor in a Bankruptcy Case, The Insolvency Service, Winding up a Company that Owes you Money.
IMPORTS AND EXPORTS – UK Trade Tariff gives information on tax, duty and licences, Information on Starting to Import and Export – tax etc.,Importing and Exporting Food, Importing Plants and Fresh Produce using the Procedure for Electronic Application for Certificates(PEACH), International Commercial Terms(INCOTERMS) used in Contracts, Shipping Dangerous Goods,Taking a Vehicle out of the UK.
LICENCES AND LICENCE APPLICATIONS – Licence Finder, Applying for a Performance Licence, Art Therapist Registration, Boatmaster's Licence, Food Premises Approval, House of Multiple Occupation Licence, Music Licence for Theatrical Productions, Notification to process Personal Data, Machine Games Duty, Road Occupation Licence for Building Work, Scrap Metal Dealer Registration, Skip Licence, Street Collection Licence, Temporary Events Notice, Chemical and Oil and Gas Licensing.
RUNNING A LIMITED COMPANY – Directors' Responsibilities, Filing Accounts and Tax Returns, Audit Exemption for Private Limited Companies, Closing a Limited Company, Company Director Disqualification, Director's Loans, Registering as an Overseas Company, Restarting a Non-Trading or Dormant Company, Restoring a Dissolved Company, Setting up a Private Limited Company, Striking off a Limited Company from the Companies Register.
SALE OF GOODS AND SERVICES AND DATA PROTECTION – Finding a Local Trading Standards Office to complain about illegal sales activity, Data Protection Rules for Businesses, Doorstep Selling Regulations, Accepting Returns and Giving Refunds, Repair and Replacement, Unfair Contract Terms Act and Unfair Terms in Consumer Contracts Regulations, The Law regarding Invoicing, Marketing and Advertising, Offering Credit to Consumers, Online and Distance selling, Product Labelling, Retail Trading Hours and Weights and Measures.
SELLING A BUSINESS AND CLOSING DOWN – Protecting a Limited Company from Compulsory Liquidation, Company Voluntary Arrangements, Claiming Money or Property from a Dissolved Company, Closing a Limed Company, Liquidating Your Limited Company, Mergers:When they will be Investigated, Selling  a Business, Stop Being Self-Employed, How to Strike off your Limited Company from the Companies Register, Winding Up a Company that owes Money.
SETTING UP – Setting up a Private Limited Company by Registering it at Companies House, Choosing a Legal Structure – Sole Trader, a Business Partnership, or Incorporating a Limited Company, Companies House, Rules for Employment Agencies and Businesses and Entertainment and Modelling Agencies, Registering as an Oversea Company, Restarting a Non-Trading or Dormant Company, Setting up a Social Enterprise, Corporation Tax.
TRADEMARKS, COPYRIGHT AND INTELLECTUAL PROPERTY – How to protect Intellectual Property, Applying for a Patent Online, Registering a Trademark, Searching for a Registered Design, a Trademark or a Patent.
WASTE AND ENVIRONMENTAL IMPACT – Business Waste Management – Duty of Care, Battery Waste – Licences and Regulations, Designated and Protected Areas, Contaminated Land, Disposal of Hazardous Waste and Electrical Waste, Environmental Permits, Green Taxes, Reliefs, and Schemes for Businesses, Hazardous Waste Registration, Packaging Waste – Designer, Producer and Supplier  Responsibiities, Preventing Air Pollution, Registering as a Waste Carrier, Running a Landfill Site.
On 3 June 2011 the High Court handed down a judgment which addresses the construction of non-solicitation clauses where contact is initiated by a former client.
http://www.hendersonchambers.co.uk/wp-content/uploads/pdf/baldwins.pdf